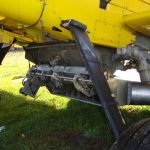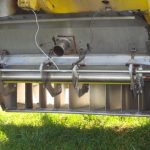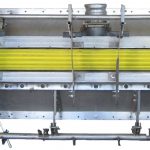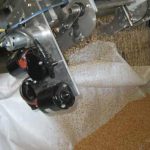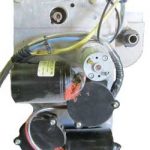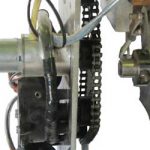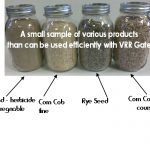 Turbine Conversion, Ltd's Variable Rate Rotary Gate:
Is the most versatile low volume distribution system available
Has a 30 year track record in the field proving it is the most reliable low volume distribution system available
Turbine Conversions, Ltd manufactures all its products to the highest standards in our PMA facility.
This attention to detail gives TCL's customers the quality products they deserve.
Benefits
Easy Installation — The system attaches to your regular gate by drilling 4 – 1/4″ holes, simple bolting and wiring.
Easy Calibration — All models can be calibrated while your aircraft is on the ground, as a result there is no loss of product during set up.
Perfect Calibration Every Time — Once you have calibrated on the ground no need to do it again! You only need to reset RPM next time and you are ready to go, giving you near perfect calibration every time.
Thoroughly Tested — All systems have been tested for over 35 years in the field doing actual work.
Extended Application Season — This system is an affordable way to make your business more versatile by offering seeding and granular work services.
Features
Models available for 25″, 38″ & 41″ gate openings
Stainless Steel & Aluminum construction for durability
Precision-formed urethane rotors
24V and a variable type speed control are standard on all systems, 12v available on request
Variable Control ranging from 1#—20#/acre Versatility in delivery of product from very fine seeds to larger granular product and delivery at Ultra low volume 1# per acre to much higher 20# per acre rates
Compatible with all models of Zanoni Equipmamentos Gates
Construction
TCL's unique precision formed Urethane Rotors in 3 sizes give you the most versatility available in a low volume distribution gate. Metal rotors are also available.
All Aluminum & Stainless Steel Construction gives you light weight durability for a system that will make you money!
A 24V variable speed control motor is standard on each Rotary Gate, 12V motors are available on request.
End Mounted Motor gives the system unobstructed operation.