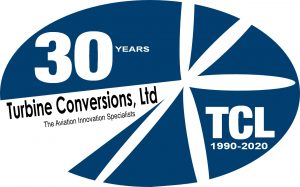 Turbine Conversions, Ltd was established in October of 1990 to develop new turbine powered conversion options for Agricultural Aircraft.  The founder and president of TCL, William (Bill) Hatfield, has been a leading force in the Agricultural Aviation industry for almost 50 years and was inducted into the National Agricultural Aviation Museum's Hall of Fame for his contributions to technological advancements in the industry. Bill and his wife, Nancy, started Hatfield Spraying Service (HSS) in 1970 in Nunica, Michigan after Bill received his pilot's license and degree from Western Michigan University.  Together the built a thriving Ag Aviation business in West Michigan. Converting Bill's Ag Cat to turbine power in the early 1970's installing the 3rd Frakes Turbo Cat.
Due to HSS experience operating a turbo prop aircraft and their long term commitment to the AG aviation industry, Bill & Nancy were approached in 1989 by Melex USA about doing a turbine modification to the PZL M18 Dromader.  Turbine Conversions, Ltd was formed to facilitate this modification.
TCL received the Supplemental Type Certificate (STC) for the M18 with a Pratt & Whitney engine in 1990.  Since then TCL has gone on to receive a total of 30 STCs.  TCL's STC portfolio includes turbine conversions kits featuring both Pratt & Whitney and GE engines for most popular Ag Aircraft, Ag Cat, AT 400, AT 500, Thrush and now (our first civil aviation product) the Cessna 206.  Along with the turbine packages TCL has a very popular Single Point Fueling System, Hydraulic Fire Gate and many more products that benefit the agricultural aviation industry.
TCL is a dynamic company that specializes in design & development and production of quality products.  One of our strongest assets is its diverse design team.  Each member contributes a wide variety of aeronautical experience and expertise. We continue to grow as a global company partnering with some of the best Agricult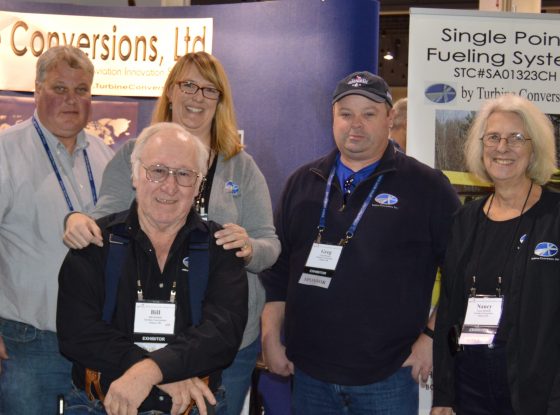 Turbine Conversions, Ltd STCs
Turbine Power Conversion Kits
SA1014GL
Pratt & Whitney M18, 18A, 18B Dromader PT-6A series engines
SA00902CH
GE Thrush all models (GE M601 & H75)
SA01027CH
Ag Cat (GE M601 & H75) & PT6A-34, -34, -42AG -42AG
SA01353CH
GE Fat Cat (GE M601 & H75)
SA01528CH
GE Air Tractor 400 series (GE M601 & H75)
SA2444SW
Pratt & Whitney Turbo Cat PT6A series engines
SA04034CH

EASA10061949

ANAC Submitted

Cessna 206 Pratt & Whitney PT6A series engines
Single Point Fueling Systems
SA01323CH

ANAC2018S04-03

Single Point Fueling, Thrush, AT & M-18 Dromader
SA02786CH
Single Point Fueling, AG Cat all models
Air Inlet Systems
SA5590SW
Air Inlet System – Thrush
SA8763SW
Air Inlet System – Air Tractor 402
SA8764SW
Air Inlet System – Air Tractor 502
SA02385CH
Pitot Air Scoop – Air Tractor 802
SA1293CH
Pitot Air Scoop – Weatherly
Hydraulic Firegates
SA00961CH
Hydraulic Firegate AT802, AT502 & M18 Dromader
SA00-45
Hydraulic Firegate – CANADA AT802, AT502 & M18 Dromader
AG Cat Enhancements
SA4941SW
Fuel Tank Expansions – Ag Cat
SA4003SW
Upper Aileron Servo Tabs – Ag Cat
SA4942SW
Vortex Control Wing Tip – Ag Cat
SA3528SW
Vertical Stabilizer Center Lined – Ag Cat
SA2700SW
Geared Elevator Tab – Ag Cat
SA4035SW
Cockpit Air Inlet Scoop – Ag Cat
SA2747SW
Lockable, Full Swivel Tail Wheel Ag Cat & Thrush
SA7415SW
Cockpit Bleed Air Heater – Air Tractor
M-18 Dromader Enhancements
SA200CH
Hopper Expansion – M-18 Dromader
SA01379CH
Pressure Cowling – M-18 Dromader
Aircraft Accessories
SA1014GL
Pheromone Distribution Pod System
SA02985CH
Cool Start System – all Turbine Aircraft
SA03518AT
Bonded Wing Leading Edge for Thrush
ST03554CH
Variable Rate Rotary Gate with Gate Keeper Technology