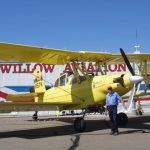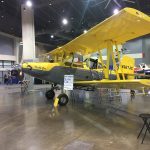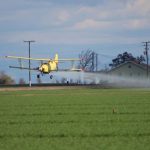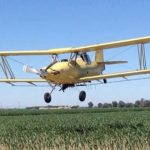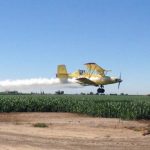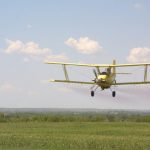 STC #SA2444SW
The Frakes Aviation Turbo Cat was a pioneer in turbine power in the late 70's, so it is only right that the Frakes AG STCs find their new home in Michigan at another leader in turbine technology – Turbine Conversions, Ltd. TCL is under the leadership of Bill Hatfield who has been producing and operating Turbine Ag Aircraft himself since the late 70's.
Turbine powered ag-planes have quicker take off, faster climb, tighter turns and carry heavier loads than their piston- powered cousins.
Lower drag and reliability are more reasons that converting to Turbine Power is the right direction to take!
You can trust TCL with 30+ years of experience producing turbine package to provide you a High Quality turbine power package for your aircraft.
Bill Hatfield continues to operate the #3 produced Turbo Cat he installed himself in 1978. Although at the time it was a risky investment it has more than paid off working reliably for the past 40 years!
Standard Features/Additional Information
New 4130 Steel Engine Mount
New Top & Bottom Fiberglass Cowling Set with Easy Access ¼ turn System
Elevator Servo
New replacement Firewall Forward
Electronics International Glass MVP-50T Engine Monitoring System for Cockpit
RAM Air System
K&N Standard Filters
Cool Start & Series Parallel System with GCU and 4 new 12V Glass Neat Batteries
Propeller (Included with Kit)
Hartzell HC-B 3 TN-3D
Engine Options
All Ag Cat Models: Pratt & Whitney PT6A-34, -34AG, -15AG, -20A, or -28
C & D Models Only: Pratt & Whitney PT6A-41, -41AG, or -42
More detailed information on the P&W PT6A engine can be found here.
STC #SA2444SW
Powered by:

Authorized Pratt & Whitney Dealership for PT6-15AG & 34AG Engines.
Installation
Downstown Aero Crop Service, Inc
Curt Nixholm
Vineland, New Jersey
Phone: 856-697-3300