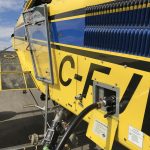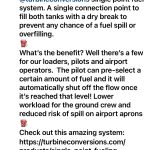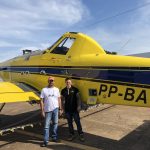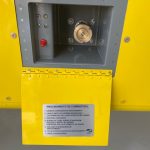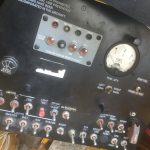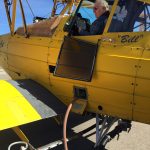 Since 2000 Turbine Conversions, Ltd (TCL) has been building high quality Single Point Fueling systems (SPF) for Agricultural Aircraft.  The SPF is designed to save time on the ground and keep your aircraft generating revenue.  The SPF is approved for hot refueling, saving cycles on your turbine engine.
Safety for both your aircraft and crew has been built into the SPF.  Hand's free fueling allows your ground crew to be completing other duties and they don't have to worry about over filling or over pressurizing the aircraft's fuel tanks.  Ground crew are free from having to walk on the wings to refuel the aircraft and reducing the chance of injuries on the job. The pilot has control in the cockpit to select the amount of fuel desired.
SPF is a great investment in your operation, many of our customers tell us that the SPF pays for itself in one season! 
TCL's Single Point Fueling System is approved around the world on all models of Ag Aircraft, making it the #1 aftermarket fueling system.  SPF is available factory direct if you wish to install the system yourself or through our worldwide network of authorized dealers and experienced installation centers. There is a dealer to support you wherever you are located in the world!
System Advantages
Automatic Fuel Level Control – System allows for partial fill of fuel tanks with customization to your aircraft

Automatic Shut Off – Dual control & indicators for pilot and ground crew

Pressure Control Feature – Pressure switched prevent over pressurization of fuel tanks during refueling


Components corrosion protected and powder coated for added durability

Separate valves for left and right tanks, insures both tanks fill completely

Sealed box prevents contamination of fueling dry break when not in operation
2022 August 1st Price – US$11,490
Includes 1″ Emco Wheaton fitting installed
Upgrades Available:
Low Fuel Warning Kits – $300
Lockable Fuel Caps – $400 each or $800/set of 2

Emco Wheaton Butterfly Valve – TBA
Currently taking reservations for production slots Fall of 2022 and 2023
SINGLE POINT SYSTEM CAN BE SELF INSTALLED OR INSTALLED AT ONE OF OUR WORLDWIDE NETWORK OF INSTALLATION CENTERS
Additional Information
Approved Distributors & Installation Centers
ARKANSAS

Contact: Garret Frost
3393 Hwy 121 W, Marianna, AR 72360
Phone: 870-295-6213

MISSISSIPPI

Air Repair Inc


Contact: Danny Lowery
920 Airport Service Road, Cleveland, MS 38732
Phone: 800-325-0885

CALIFORNIA


Valley Air Crafts
Contact: Mike Schoenau
PO Box 566, Tulare, CA 93275
Phone: 559-686-7401
www.thevalleyaircrafts.com

MISSOURI

Mid Continent Aircraft
1601 Hwy 84, Hayti, MO 63851
Phone: 800-325-0885
www.midcont.com

NEBRASKA

Beckman Aircraft Maintenance
Contact: Drew Beckman
107 Spruce Dr, Loomis, NE 68958
Phone: 308-991-6650

ILLINOISFarm Air, Inc
Contact: Harley Curless
11220 E Bricker Hwy, Astoria, IL 61501
Phone: 309-759-4826
www.farmairinc.netKANSAS


North Star Aviation




Contact: Steve Rice




801 W Airport Road, Ulysses, KS 67880




Phone: 620-356-4528


www.northstaraviationinc.com
TEXAS

Lane Aviation Inc
Contact: Grant Lane
PO Box 432, Rosenberg, TX 77471
Phone: 281-342-5451 Fax: 281-232-5401
www.laneav.com

Neal Aircraft, Inc
Contact: Rob Neal
12106 FM 400, Slaton, TX 79364
Phone: 806-828-5892 Fax: 877-637-5844

www.nealaircraft.com

MINNESOTA


ASI JET
Contact: Tom Ashenfelter
1710 Butler Field Drive SW, Hutchinson, MN 55350
Phone: 320-587-7615
www.asijet.com

AUSTRALIA

Field Air
Contact: James O'Brien
Building 17 Ballarat Airport, Ballarat , Victoria 3350 AUSTRALIA
Phone: +61 3 5330 9310
www.fieldair.com.au

CANADA


Yorkton Aircraft Services

Contact: Allan & Cheryl Denesowych




Hangar#2, Yorkton Airport, Yorkton, Saskatchewan S3N 3L2 CANADA




Phone: 1.306.621.1451


www.yorktonaircraft.com

Portage Aircraft Specialties, Ltd

Contact: Dave Frisch
Box 125 Portage La Prairie, Manitoba R1N 3B2 CANADA
Phone: 1.204.857.7408
portageaircraft.ca

BRAZIL & SOUTH AMERICAAeroglobo Aeronaves


Contact: Fernando Martin

Rue Jose Dal Farra, 654, CEP: 18602-020, Botucatu/SP Brazil




Phone: +55 14 3814-3450




www.aeroglobo.com.br
Well, don't just take our word!
"Our firm had been looking for a good bottom loading system for several years. Our involvement with the NAAA allowed us to talk to lots of operators that had made their own bottom loading systems. none of these systems provided the options we felt were necessary for a quality system. TCL's Single Point System incorporated all the features we needed! The automatic shutoff eliminates the risk of spills while allowing our loaders to mix, load, and wash the window.
Turbine Conversions, Ltd. builds a quality product that enhances the safety of our operation and saves time."
-Michael Schiffer
Al's Aerial Spraying
Ovid, Michigan