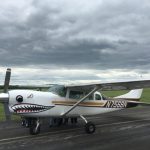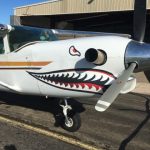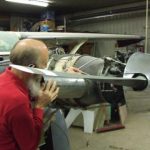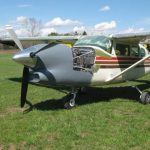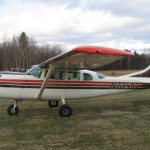 STC #SA04034CH
Our newest product the 206 Turbine which showcases the best source in turbine power the Pratt & Whitney PT6 turbo prop engine and TCL's innovative air inlet design!
The 206 Turbine showcases the P&W PT6 engine. The PT6 is a powerhouse with a proven track record of performance and reliability.  P&W also offers service centers worldwide making it the natural pair with the Cessna 206.
TCL's air inlet design and quality installation package will give you additional horsepower pilots have been asking for.
An additional benefit is the use of Jet A fuel which is readily available worldwide, making this new package have endless possibilities.
Standard Features/Additional Information
New Engine Mount
Hartzell 3 blade propeller
Electronics International MVP-50 instrument panel
Inertia Seperator System
200 amp generator
Modification to the firewall
28 Volt Aircraft System
Frakes Exhaust Stacks
Why a PT6A-21 Engine?
Proven track record – more than 46,000 produced/23,000 still in service
PT6A engine boasts powerful performance and unmatched versatility.
Operators of the aircraft will benefit from a considerable increase in power
Better hot and high performance
TBO of 3,600 hours
OEM warranty and a global customer support network that is second to none
What our customers have to say, "Turbo 206 a Game Changer!
"We have added a Turbine 206 to our fleet as of April of 2017.  We purchased the 206 last spring and have partnered with a conversion company to buy a kit from them to upgrade the 206 with a Pratt Whitney PT6 turbine engine!
This aircraft is a game changer for Oklahoma and will be for years to come.
The turbine 206 will allow Oklahoma Skydiving Center to take all of our skydivers to 14,000 feet in less than half the time we used to go to 10,000 feet.  A team of professionals with BAM Aviation completed the conversion over the last nine months so we are super excited to start flying loads with it this year."
-Andy Beck
Oklahoma Sky Diving – Cushing, OK
oklahomaskydiving.com
STC #SA04034CH
Powered by:

Turbine Conversion, Ltd is an approved Pratt & Whitney Dealer and can offer you a complete package including a brand new PT6A-21 engine.
Installation
PS Aviation, LLC
Paul Schultz
1411 Airport Rd #100
Boulder City, NV 89005
Phone: 702-544-4474
BAM Aviation
Andy Beck
4 Tom Maloney Dr,
Cushing, OK 74023
Phone: 918-225-2222
Downstown Aero Crop Service, Inc
Curt Nixholm
339 Harding Hwy
Vineland, NJ
Phone: 856-697-3300